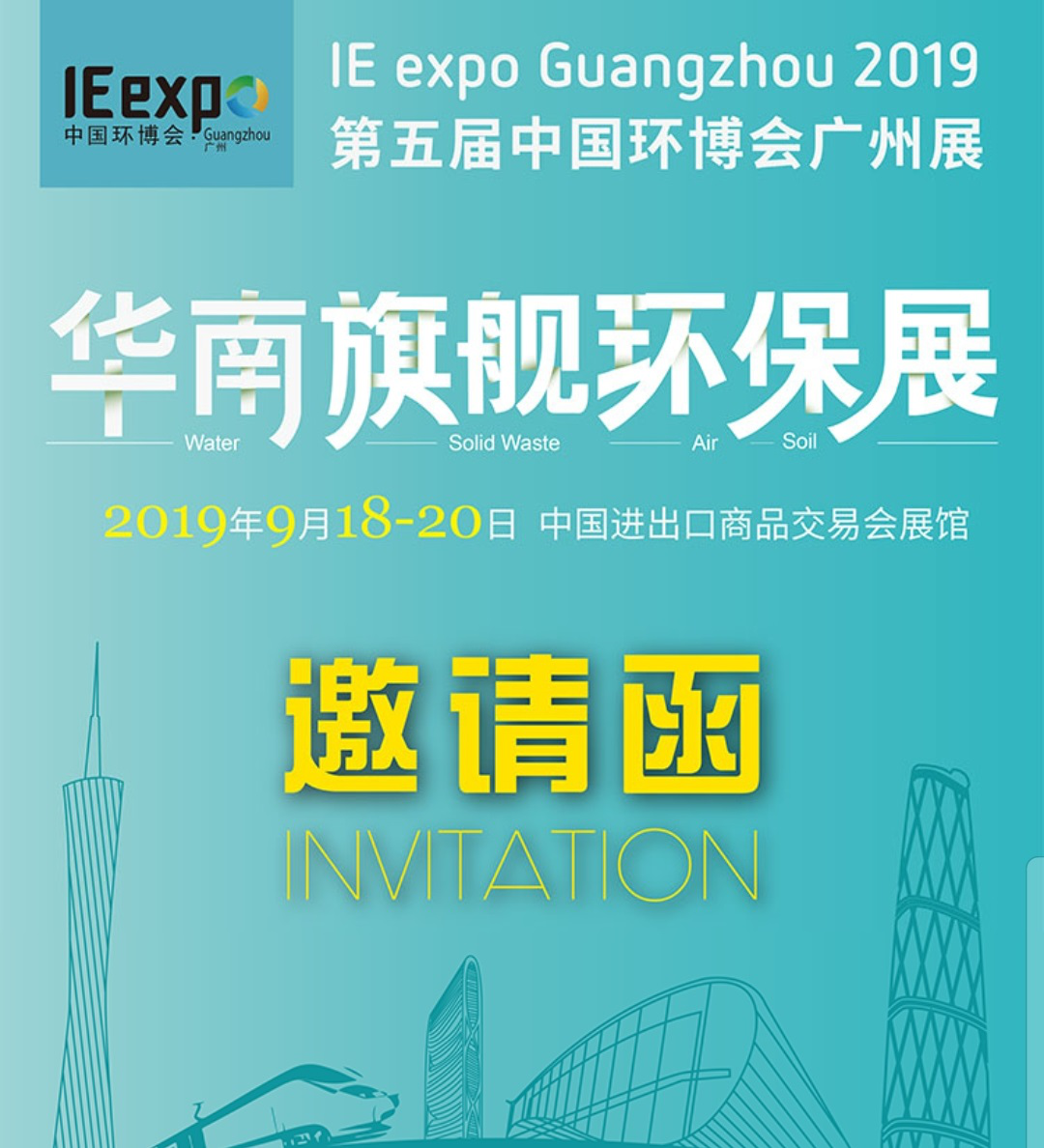 Exhibition time: September 18-20, 2019
  Exhibition hall: China Import and Export Fair Exhibition Hall (Canton Fair Exhibition Hall)
  Venue: Exhibition Hall 9.2 booth No. D67
  As a leading enterprise in water quality testing instrument industry, our company will be invited to participate in IE Expo Guangzhou 2019 China Environmental Expo Guangzhou Exhibition from September 18 to 20. As the China Exhibition of IFAT in Munich, Germany, the global flagship environmental protection exhibition, "China Environmental Expo" has been deeply involved in China's environmental protection industry for 18 years, and has developed into the Asia Environmental Protection Flagship Exhibition.
  In 2019, the Guangzhou Exhibition of China Environmental Expo opened again in the Guangzhou Fair Exhibition Hall. The exhibition will focus on innovative technologies and equipment for water and sewage treatment, water supply and drainage, solid waste treatment, air treatment, site restoration and environmental monitoring, focusing on "innovative service industry and comprehensive development". It is the highest quality exhibition platform in South China, with 38000 square meters of luxury exhibition scale, more than 600 leading enterprises in the industry rush to enter and show the world's top environmental solutions, 100 + industry associations at home and abroad to escort, 300 + industry and association media cooperation, and all media delivery plan.
  "Shenchanghong" is specialized in the research and development and production of water quality and environmental analysis instruments, focusing on user needs and technological innovation. In the past 17 years, through continuous research and development, enhanced user experience and improved after-sales service, we have gained a good reputation of many users, successively providing users in various fields such as drinking water, municipal sewage, industrial wastewater, industrial circulating water, environmental monitoring and university research with high-quality water quality detection solutions, and taking the lead in opening the customized mode of multi parameter water quality detection in China.
  On September 18, we met with you at booth D67, hall 9.2, China Import and Export Fair Exhibition Hall. We are all here! Welcome to contact us at 400-103-6336
  Some exhibits: