Product Details
Custom Matching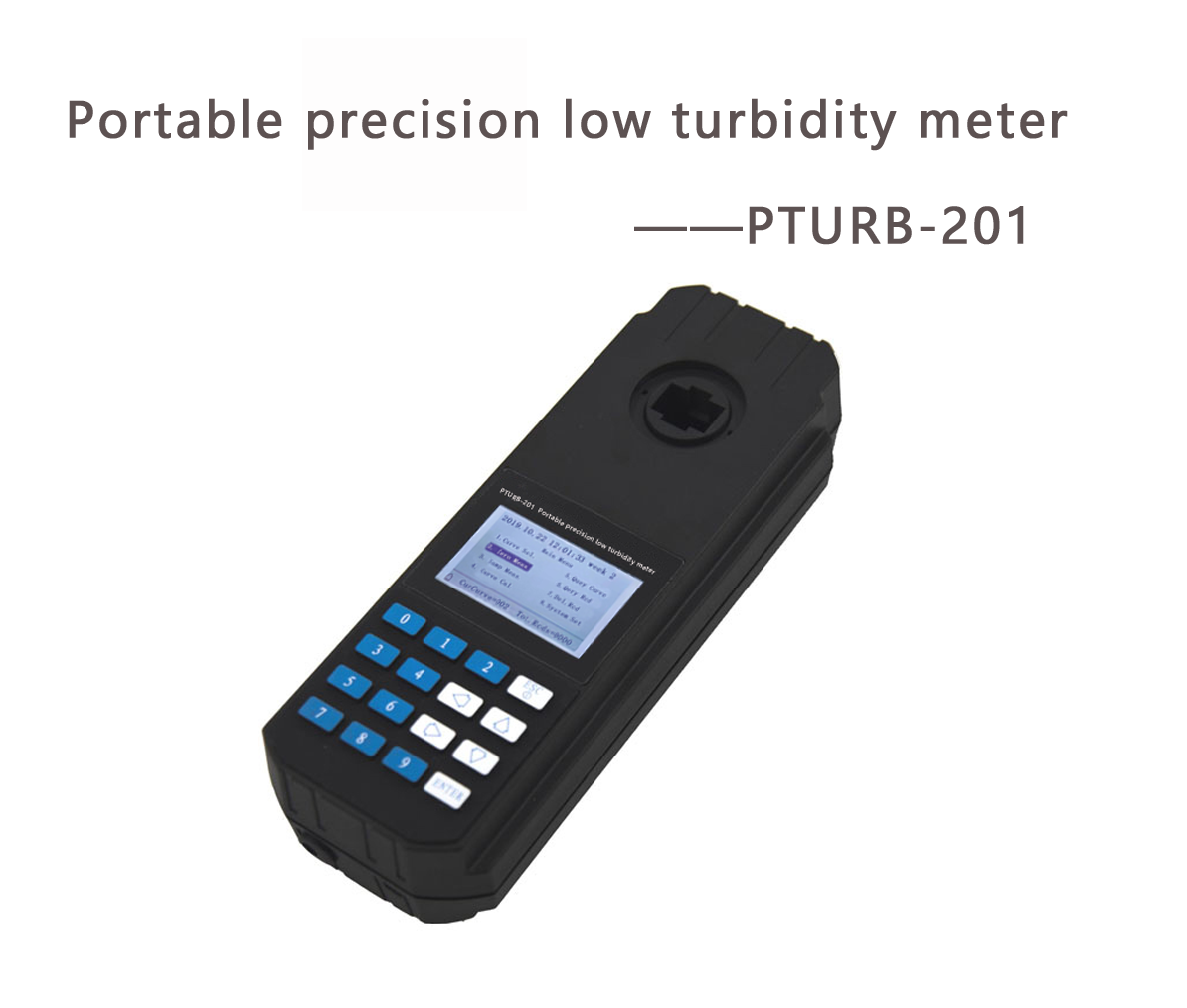 Technical indicators
【Host】
Measurement range:
0 ~ 400NTU
Indication error:
≤ ± 2 % (full scale)
Reproducibility :
≤ ± 2 % (full scale)
Minimum resolution:
0.01 NTU
Hourly drift:
< 0.1 NTU
Dimensions:
80mm × 230mm × 55mm
Weight:
1kg
The instrument can run continuously in the following environments after half an hour of power on:
Ambient temperature:
5 to 40 ° C
Relative humidity:
≤70%
Power supply:
AC (220 ± 10%) V; 50Hz
Avoid direct illumination of strong light, no significant vibration and strong electromagnetic interference
Instrument features
1. It adopts imported high-performance, long-life (100,000 hours), high-brightness light source, and narrow-band filter system. It has strong optical stability and is not easily interfered by various kinds of light. Therefore, the instrument has high precision and good stability.
2, large screen LCD Chinese display, Chinese menu operation, simple and intuitive.
3. 10 standard curves and 199 measured values can be saved, and the power is not lost.
4. The mainframe casing adopts ABS material after molding, IP65 design, good waterproof and dustproof performance.
5, using high-performance, low-power 16-bit single-chip system, the performance is excellent.
configuration list

Name
quantity
Name
quantity
Host 1
Two cuvettes
A hood
Portable one
1 operation manual
1 warranty card
1 product certificate