Product Details
Custom Matching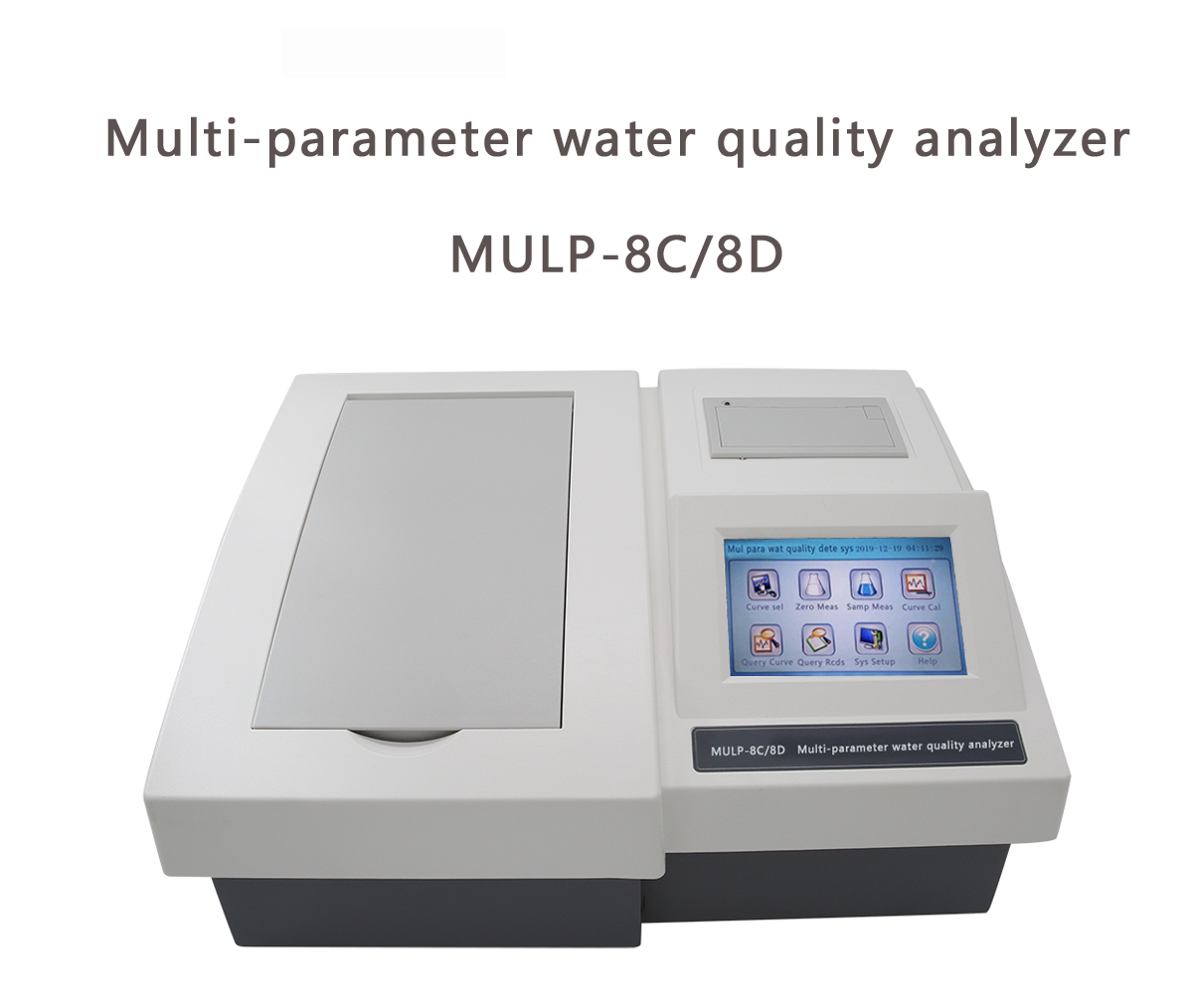 MULP-8c/8D multi-parameter water quality analyzer
Compatible with DIS-16B (or optional DIS-20B / 25B / 36B) digestion instrument;
With printing and USB data upload;
5-inch large-screen color touch screen, Chinese and English display;
With one-click recovery;
The wavelength is automatically selected.
working principle
The multi-parameter water quality measuring instrument uses a single wavelength of light to pass through the sample to be tested, and according to Lambert-Beer's law, the concentration value of a substance contained in the sample is calculated by measuring the absorbance value.
technical parameter
【host】
Customizable products can be selected from the following:
340,420,440,470,520,540,560,610,630,660,680,700nm
Accuracy:
absorbance error maximum: 0.005; measurement error maximum error is generally: 5%, individual: 10%
Absorbance range:
-2.00 to 2.000
Power supply:
AC220V (165V ~ 240V), 30W
Instrument size:
400x310x158mm
Instrument weight:
5kg
Working environment:
temperature: 10-35 ° C; humidity is not more than 90%
Features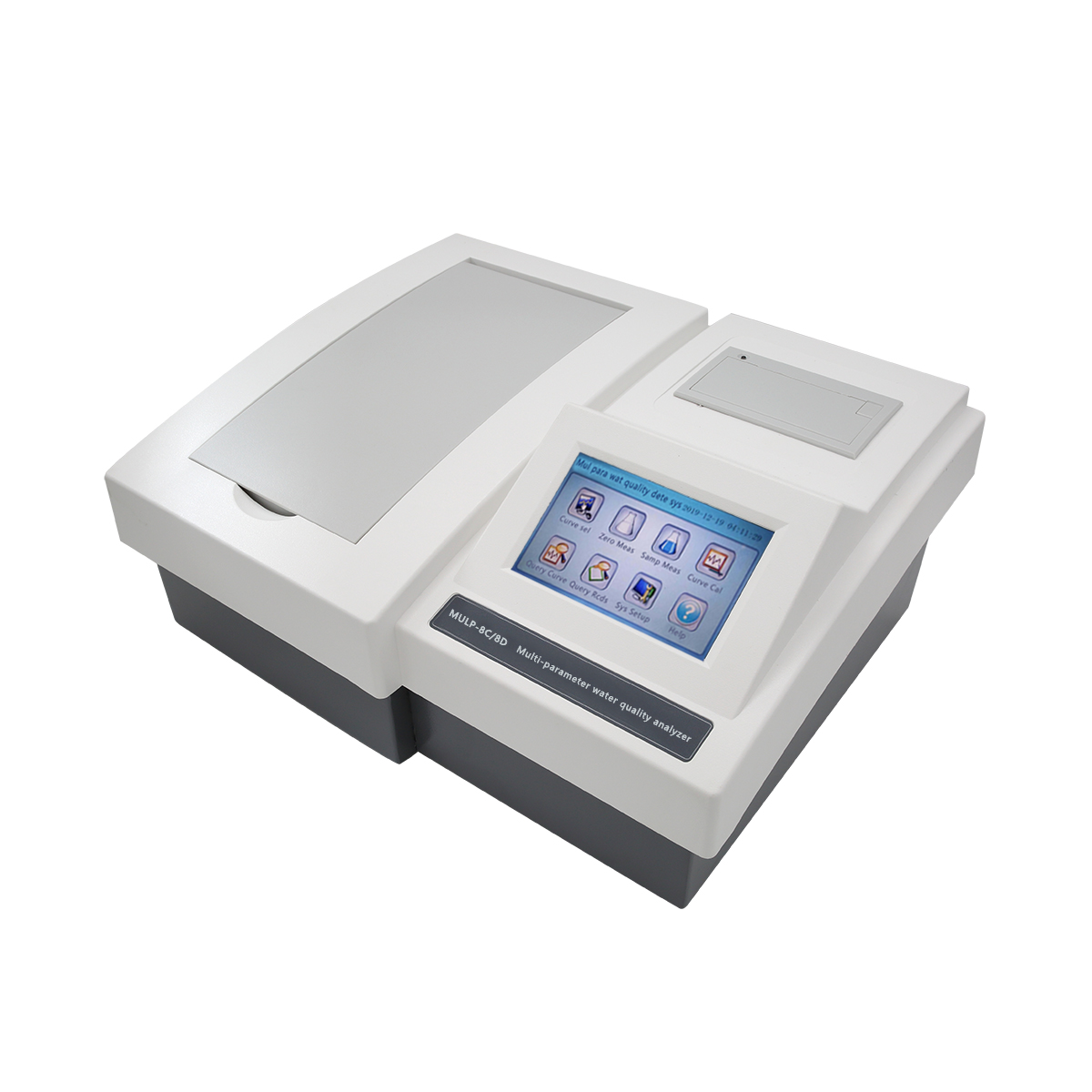 It can detect the concentration, absorbance and transmittance of nearly 100 parameters in water quality, and store, print, query and upload the concentration value to the computer.

The measurement wavelength can be selected.

The multi parameter water quality analyzer can take backup measures for the curve and data record calibrated by the user, and can resume operation in case of accidental loss.

The instrument is equipped with various safety measures, which can be used to set the power on and system input password.

The instrument has its own calibration function, which can effectively eliminate the drift error caused by long-term use.

The instrument adopts 5-inch large screen color touch screen operation, with friendly operation interface.

The light intensity can be adjusted and divided into 16 levels, which can be set arbitrarily. It can effectively solve the problem of measurement range expansion caused by signal strength.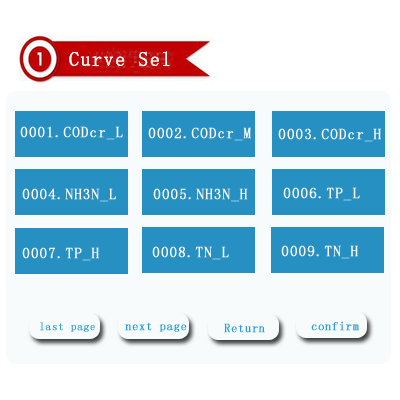 In addition to the factory curve, users can add the curve, calibrate the curve, and store it in the instrument.
It can query the curve. In addition to the curve equation, it can also query the standard value of each standard substance, the corresponding absorbance, the calibration time and the calibration personnel number at the time of calibration, so as to completely reproduce the state of calibration.
Type C can store 300 curves, and type D can store 3500; type C can store 1000 records, and type D can store 100000 records.
The optical system is optimized and upgraded (type D). The system is more stable, with better accuracy and stability.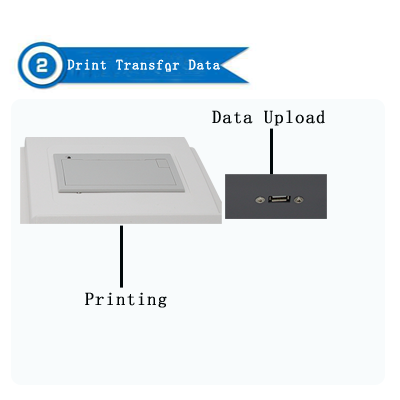 When querying records, single print or page print can be performed.
The system has bilingual function and can switch between Chinese and English.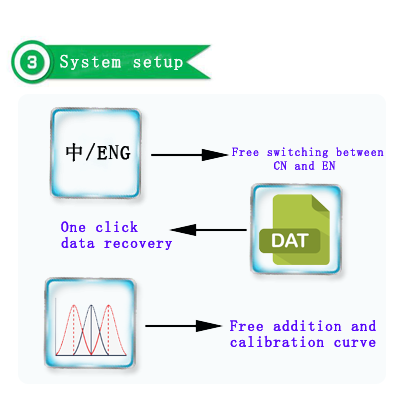 Instrument measurement method can choose straight line method or broken line method. The choice of broken line method can be used to measure some parameters with poor linearity more accurately.
With one key recovery function, it can realize one key recovery when the factory curve and user curve data records are lost due to accidents.
Test items