Product Details
Custom Matching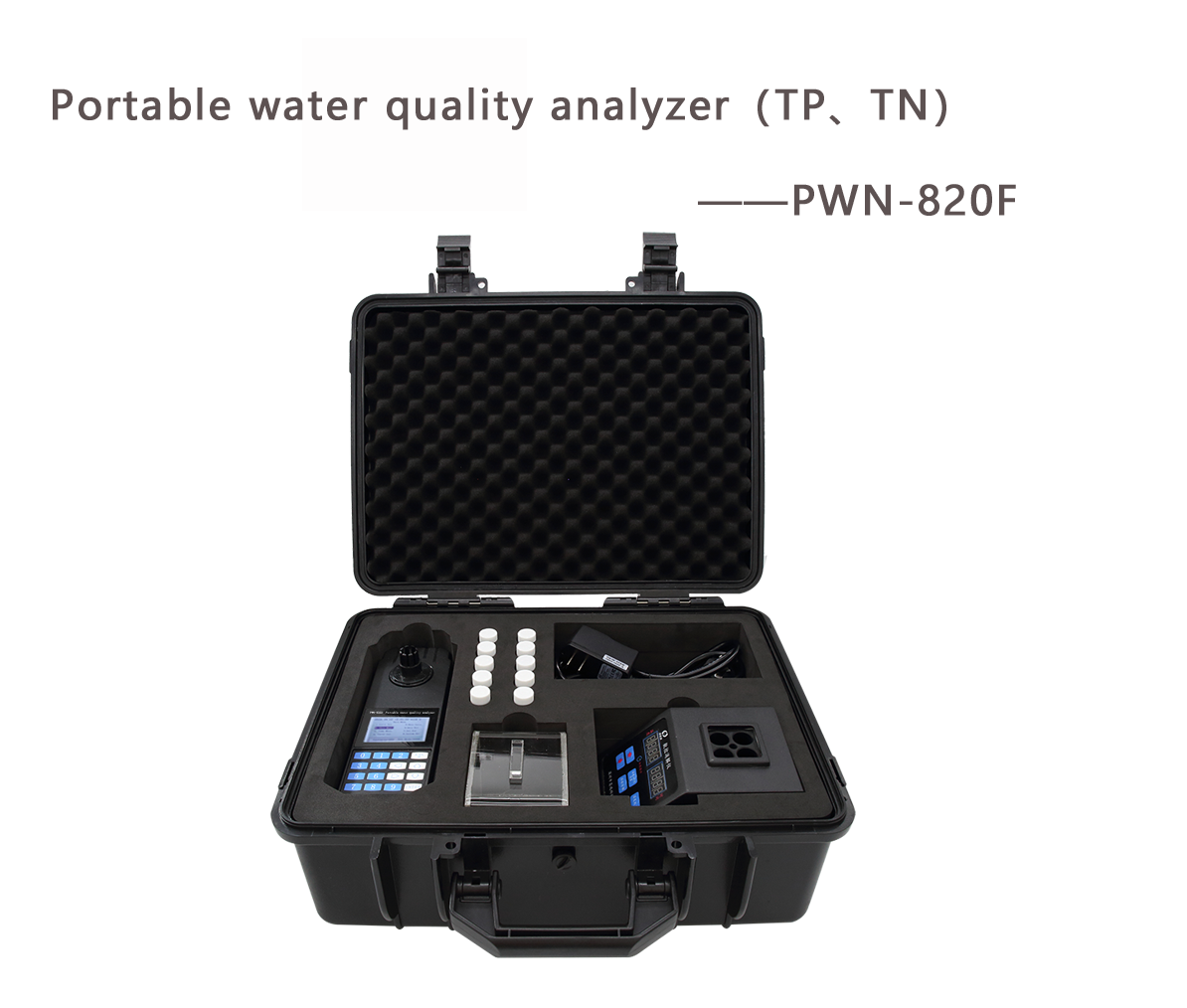 Technical Indicators
【Host】
Measurement range:
TP
TN
0.00~10mg/L
0.50~150mg/L
Indication error:
≤±5% (F.S)
≤±5%
Repeatability:
≤3%
Temperature control system:

It can be set at room temperature ~180 °C, the total phosphorus digestion temperature is 120 °C, and the total nitrogen digestion temperature is 125 °C.

Temperature control accuracy:
±0.5 °C
Temperature control time:
adjustable from 1 to 999 minutes
Digestion time:
total phosphorus total nitrogen is 30 min
Optical stability:
the instrument absorbance drifts less than 0.002A within 20min
Batch volume:
4 water samples (or 16 water samples)
Dimensions:
measuring instrument 80mm × 230mm × 55mm;Digestion instrument 105mm × 160mm × 90mm
Weight:
Host 0.5kg digestion instrument: 1kg
Host power consumption:
current <40uA; digestor power consumption: <65W

Normal use conditions:


Ambient temperature:
5 to 40 ° C
Relative humidity:
≤85%
Power supply:
Main unit: 4 sections 5# battery;Digestion instrument: car cigarette lighter, lithium battery or 220V power supply
No significant vibration and electromagnetic interference, avoid direct sunlight.
Instrument Features
1. The digester is separated from the analyzer, which does not affect the measurement accuracy. The temperature PID automatically controls temperature and timing.
2. Using high-performance, low-power 16-bit single-chip system, the standby time of the instrument can be more than 6 months.
3. Easy and time-saving operation, total phosphorus and total nitrogen takes 30 minutes.
4. Using imported cold light source, equipped with narrow-band filter system,the optical stability is very strong.
5. LCD large screen Chinese display, easy to operate.
6. Data will not lose even when power is cut off.
7.10 standard curves and 199 measurements can be saved (including residual chlorine value, absorbance value and light transmittance with time label of year, month, day, hour, minute and second).
8. With USB port, which can be connected to computer for records reading or printing.
9. The main engine shell is made of molded ABS material and IP65 design, with good anti-corrosion, waterproof and dustproof performance.
Packing List
Name
Quantity
Name
Quantity
Host 1
1 digestion instrument
1 portable case
20 digestion colorimetric tubes
1 tube rack
10 Digestion Tubes
1 set of total phosphorus reagent
1 set of total nitrogen reagent
AC / DC converter (220V / 12V)
1 portable lithium battery for digestion 1 (optional)
One connecting line of automobile cigarette lighter
1 digestion shield
1 operation manual
1 warranty card
1 product certificate
Notes:
1. If you do not need to carry the instrument out, the analyzer can use a 16-hole DIS-16 CNC multi-function digester.
2. This digestion device uses a 220V power supply.