Product Details
Custom Matching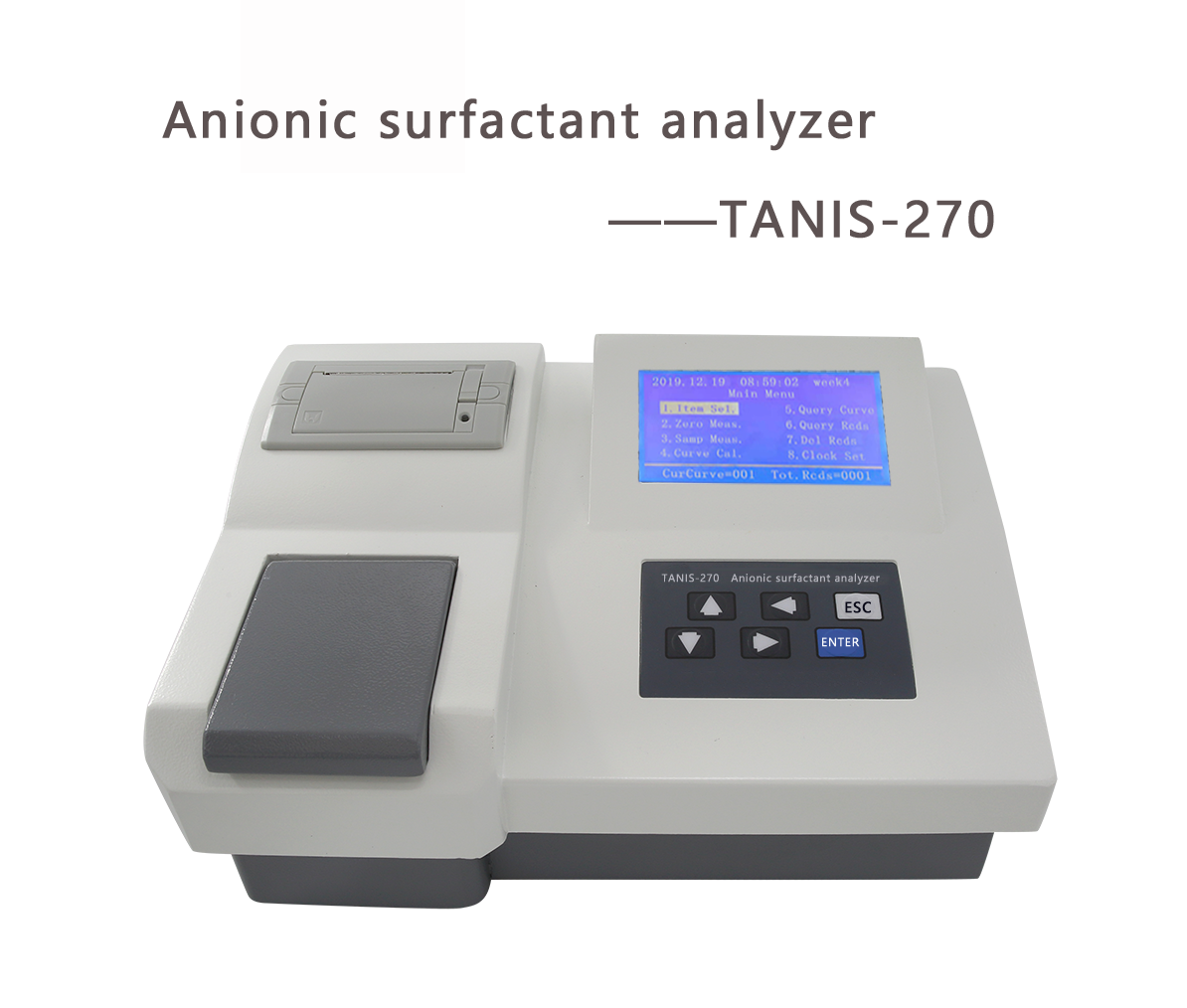 Product description
The instrument is widely used in the determination of the concentration of anionic surfactants in domestic water, drinking water, surface water and treated wastewater (transparent non-suspended water).
technical parameter

【Host】

Measurement range:

(exceeding the dilution measurement)

0.01 to 1.00 mg/L
Basic error:
±5% (F.S)
Minimum detection limit:
0.01mg/L
working temperature:
5 ~ 35 ° C
external dimensions:
340mm × 250mm × 130mm
weight:
4.0kg
normal use conditions:
Ambient temperature:
5 to 40 ° C
Relative humidity:
≤85%
Power supply:
AC (220 ± 22) V; (50 ± 0.5) Hz
No significant vibration and electromagnetic interference, avoid direct sunlight.
Features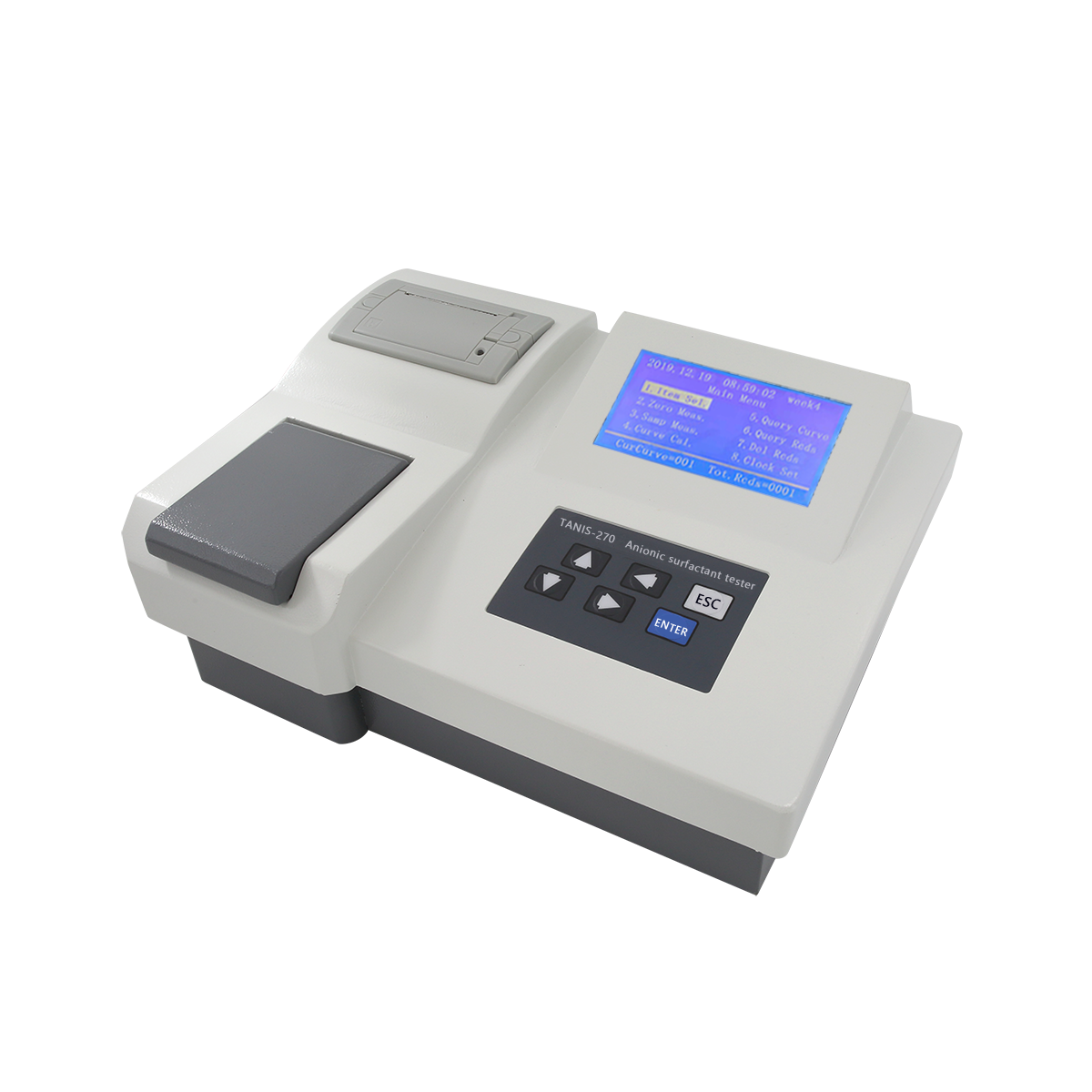 With imported high performance, long life, high brightness light source and high stability optical system, the instrument has higher repeatability and accuracy.
With high performance, low power consumption single chip microcomputer and large screen LCD, Chinese menu, easy to operate, intuitive display.
The records can be saved and inquired without loss of power.
It can store 100 working curves and 999 historical records without losing power.
The measurement speed is fast, and the result can be obtained in 10 minutes.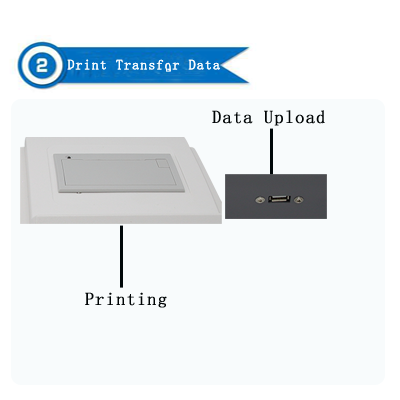 With USB interface, data can be transferred to the computer.
With printing function, it can print the test record or query the record immediately
Product configuration list
Name
quantity
Name
quantity
Host 1
1 power cord
Reagent 1 set
3 colorimetric tubes
USB line 1
1 data collection disc
1 operation manual
1 warranty card
1 product certificate