Product Details
Custom Matching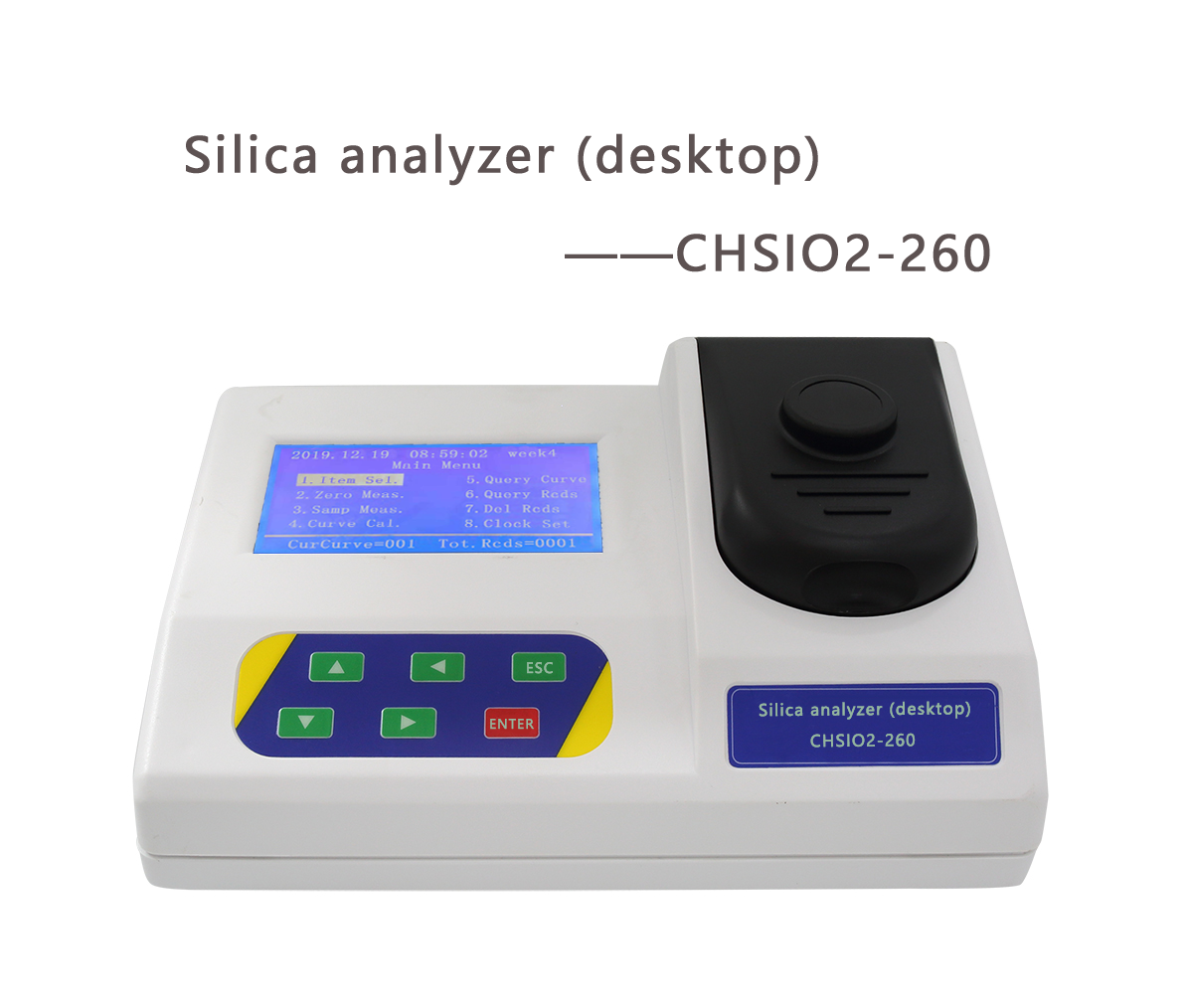 Product Description
The instrument uses monochromatic cold light source and microcomputer to process data automatically to display the silica concentration value of water sample directly. Widely used in drinking water, groundwater, surface water, municipal sewage, industrial sewage, environmental monitoring, colleges and universities, scientific research institutions and other fields water measurements.
Technical Parameter
【Host】
Measurement range:
0.01 ~ 5.00mg / L
Indication error:
≤±5%
Repeatability:
≤3%
Optical stability:
the instrument absorbance value drifts less than 0.002A within 20min
Dimensions:
main unit 266mm × 200mm × 130mm
Weight:
less than 1kg
Normal use conditions:
Ambient temperature:
5 to 40 ° C
Relative humidity:
≤85%
Power supply:
AC (220 ± 22) V; (50 ± 0.5) Hz
No significant vibration and electromagnetic interference, avoid direct sunlight.
Features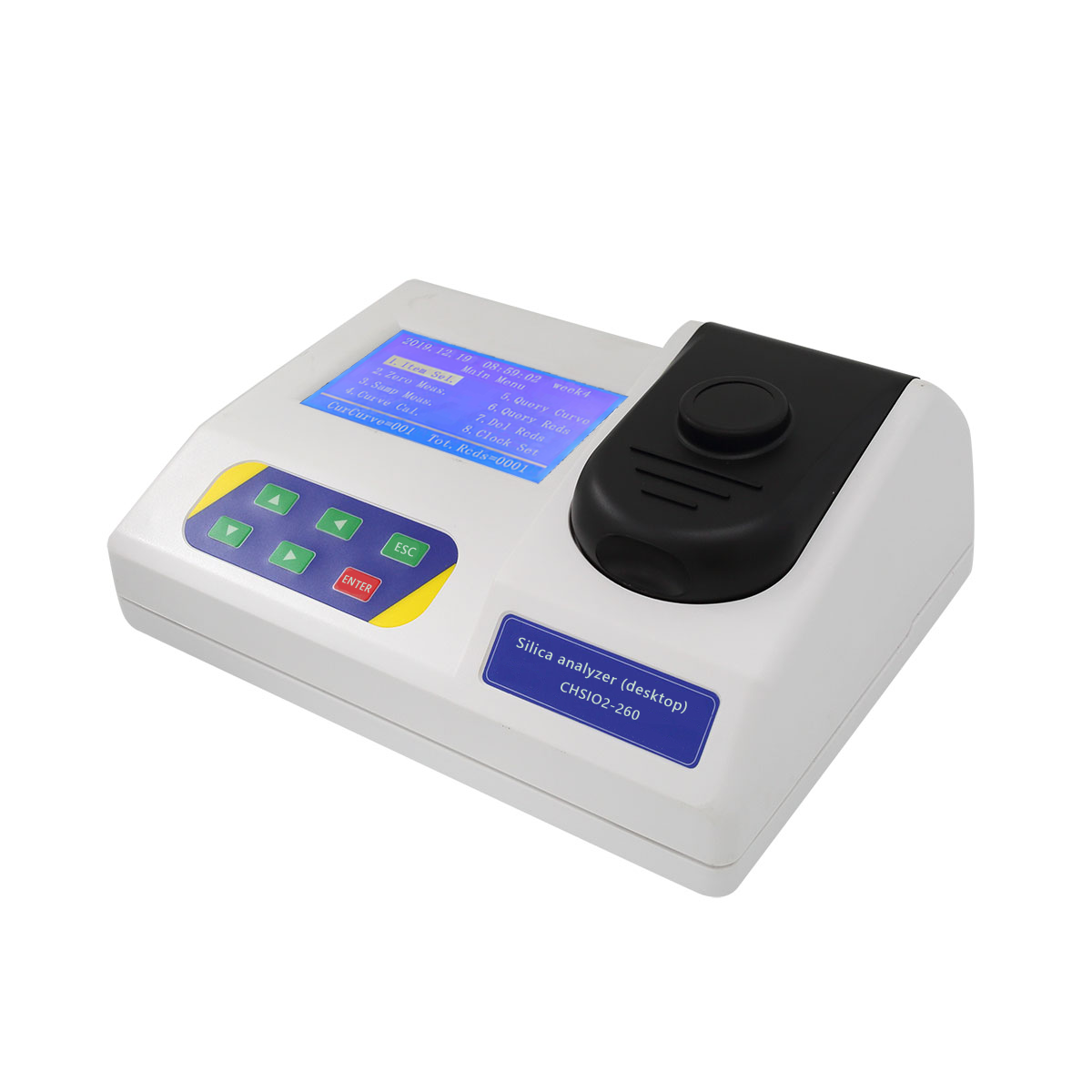 1. Using imported high-performance, long-life (100000 hours), high brightness cold light source, equipped with narrow-band filter system, the optical stability is very strong, not easy to be interfered by all kinds of light, so the instrument has high precision and good stability.
2. Large screen LCD Chinese display, Chinese menu operation, simple and intuitive.
3. The measurement data can be saved permanently. Except factory calibration curve, users can calibrate curves base on their onwn needs.
4. The shell of arsenic detector is made of ABS material after mould, which has good corrosion resistance.
5. Using high-performance, low-power 16-bit single-chip system, the performance is excellent.
6. More than ten years experience in the production of water quality measuring instruments to ensure the quality of the products.
Packing List

Name
Quantity
Name
Quantity
Host 1
3 reaction pipes
Reagent 1 set
1 power cord
1 manual
1 warranty card
1 Certificate