Product Details
Custom Matching
product description
The instrument uses a monochrome cold light source, which automatically processes the data using a microcomputer to directly display the silver concentration value of the water sample. It is widely used in the determination of drinking water, surface water, surface water, sewage and industrial wastewater.
technical parameter
【host】
the measurement range:
0.01 ~ 1.00mg / L, more than the dilution determination
Minimum resolution:
0.01 mg/L
Indication error:
≤5% (F.S)
repeatability:
≤3%
optical stability:
≤ 0.002A / 20min
Dimensions:
main unit 266mm × 200mm × 130mm
power consumption:
30W
weight:
less than 1kg
Features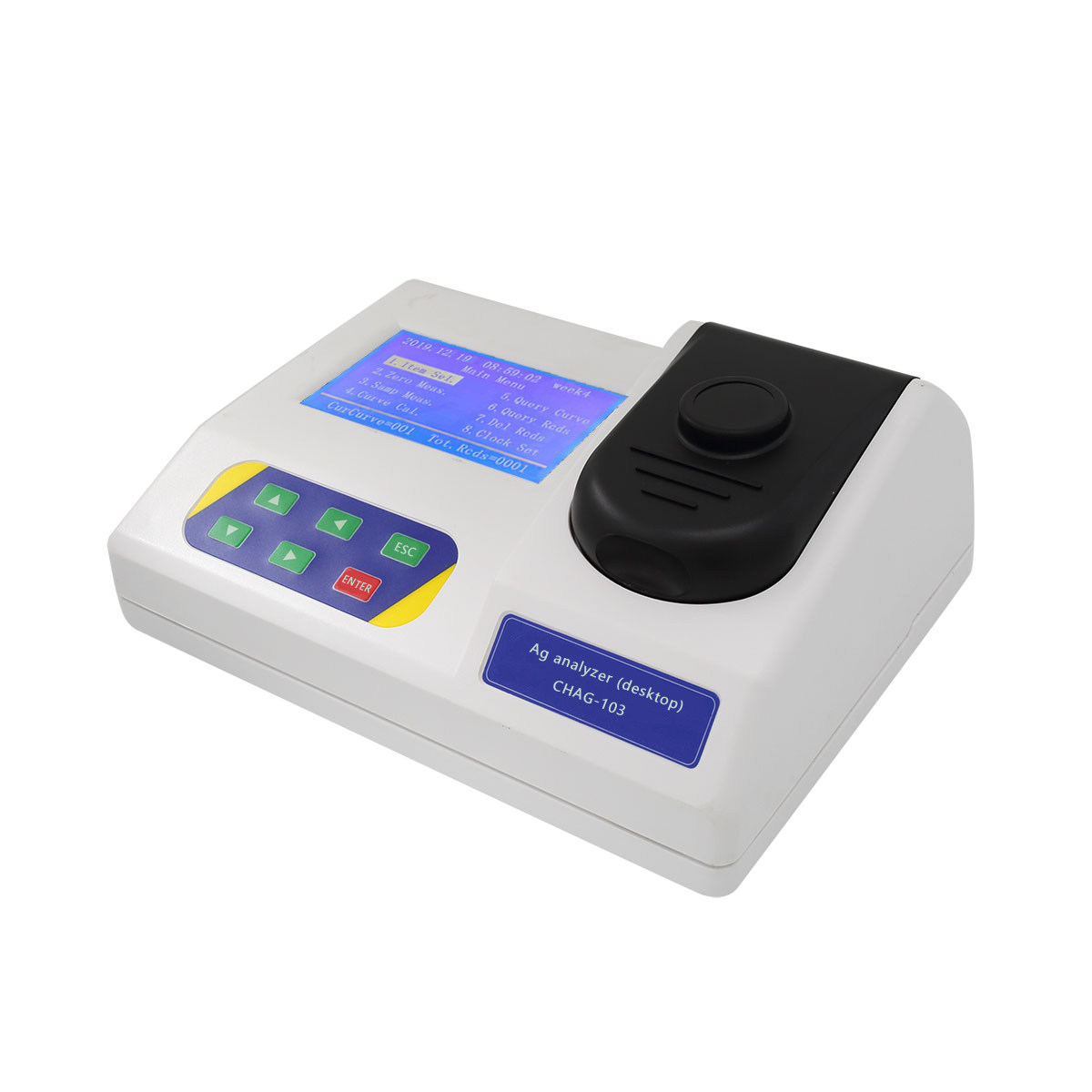 1. It adopts imported high-performance, long-life (100,000 hours), high-brightness light source, and narrow-band filter system. It has strong optical stability and is not easily interfered by various kinds of light. Therefore, the instrument has high precision and good stability.
2, large screen LCD Chinese display, Chinese menu operation, simple and intuitive.
3. The measurement data can be permanently saved. In addition to the factory calibration curve, the working curve is left with the user's own calibration curve.
4. The main machine casing adopts ABS material after molding, which has good corrosion resistance.
5, using high-performance, low-power 16-bit single-chip system, the performance is excellent.
6. More than ten years of experience in the production of water quality monitoring instruments to ensure the quality of the products.
Product configuration list
Name
quantity
Name
quantity
Host 1
3 colorimetric tubes
Reagent 1 set
1 power cord
1 manual
1 Certificate
1 warranty card