Product Details
Custom Matching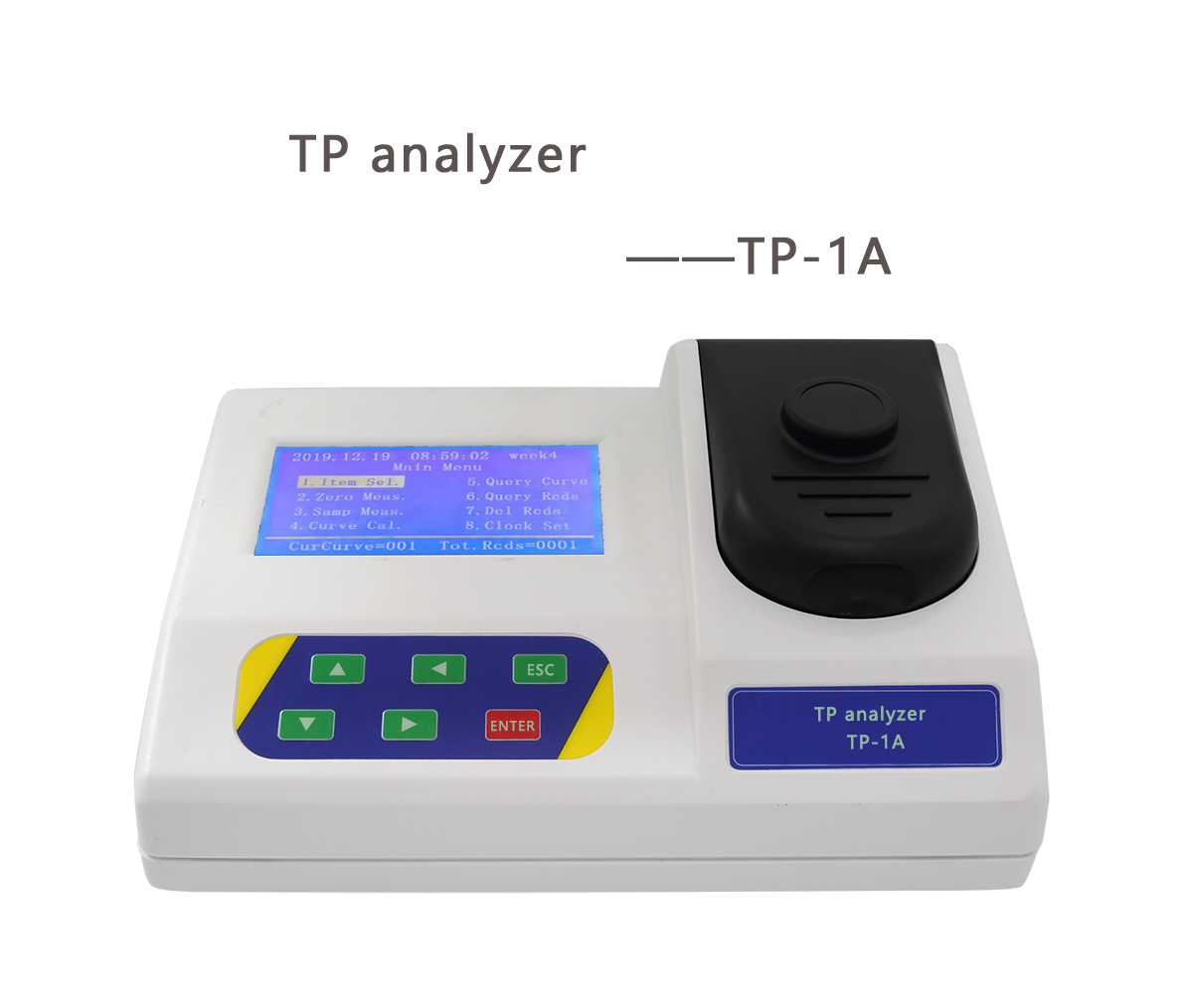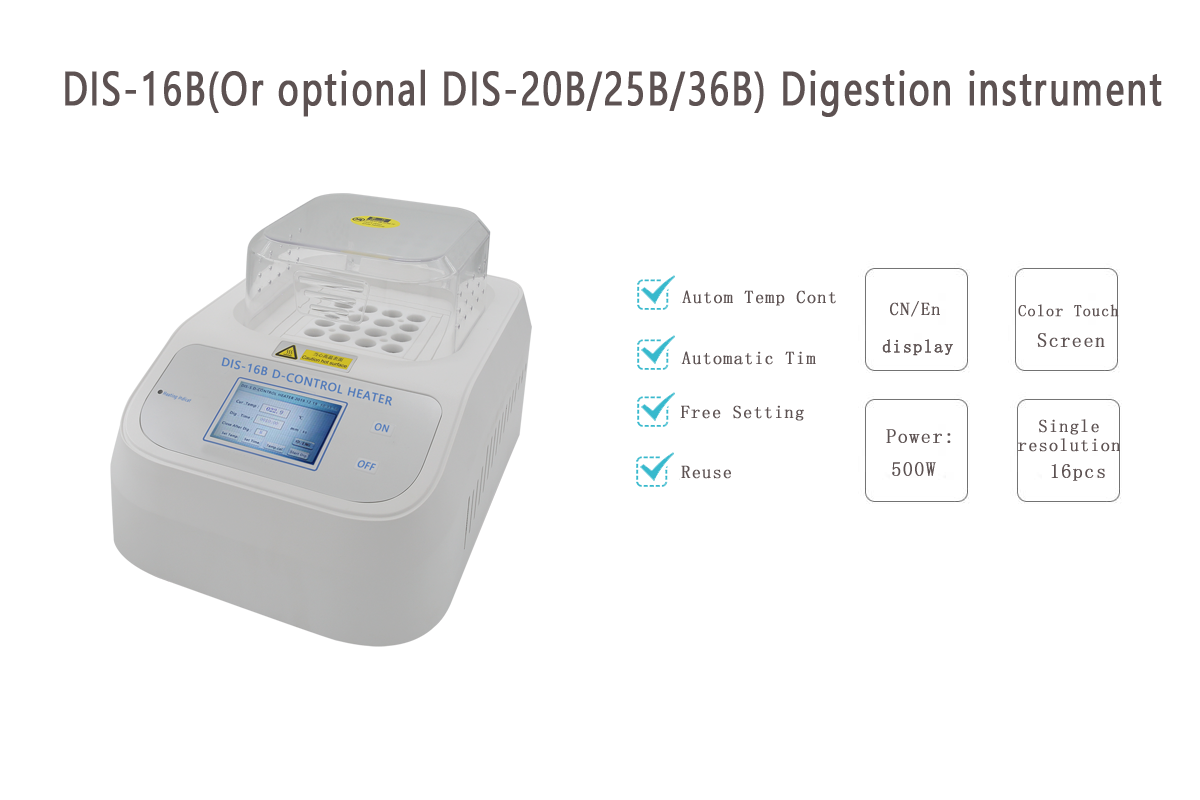 TP-1A type TP analyzer
Import high-performance, long-life, high-brightness light source;
With high stability optical system, accuracy and repeatability;
Cost-effective, is a simplified version of TP-2A;
The digestion display is a 3.5-inch color touch screen with a resolution of 320x240 and a Chinese-English display.
working principle

The instrument uses a sealed high temperature digestion and then performs colorimetry; the microcomputer automatically processes the data to directly display the total phosphorus concentration of the water sample.
Widely used in the determination of organic and inorganic phosphorus in surface water, sewage and industrial wastewater
technical parameter
【host】
Measuring range:
0.02 ~ 10mg / L
Indication error:
≤ ± 5% (F.S) or the largest of 0.2mg / L
Repeatability:
≤3%
Digestion temperature:
120 °C ± 1.0 °C
Resolution time:
30 minutes
Optical stability:
≤0.002A/20min
Batch volume:
16 water samples
Power consumption:
400W
Dimensions:
Host: 266mm × 200mm × 130mm;Digestion instrument: 355mm × 260mm × 135mm (DIS-16B type, without protective cover)
Features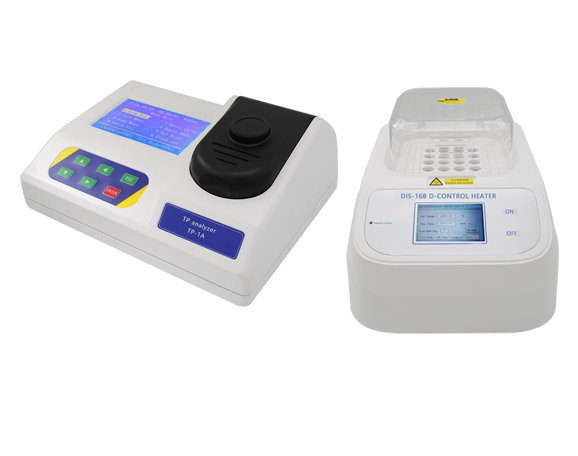 Imported light source, equipped with narrow-band filter system, has strong optical stability, high precision and good stability of the instrument.
Large screen LCD Chinese display, Chinese menu operation, simple and intuitive.
The shell of total phosphorus tester is made of ABS material after mould, which has good corrosion resistance.
The 16 bit single chip microcomputer system with high performance and low power consumption has excellent performance.
More than ten years of experience in water quality monitoring instrument production, to ensure the quality of products.
The measurement data can be saved permanently. Besides the factory calibration curve, the working curve also has the user's own calibration curve.
The digester display is a 3.5-inch color touch screen with a resolution of 320x240, displayed in Chinese and English.