Product Details
Custom Matching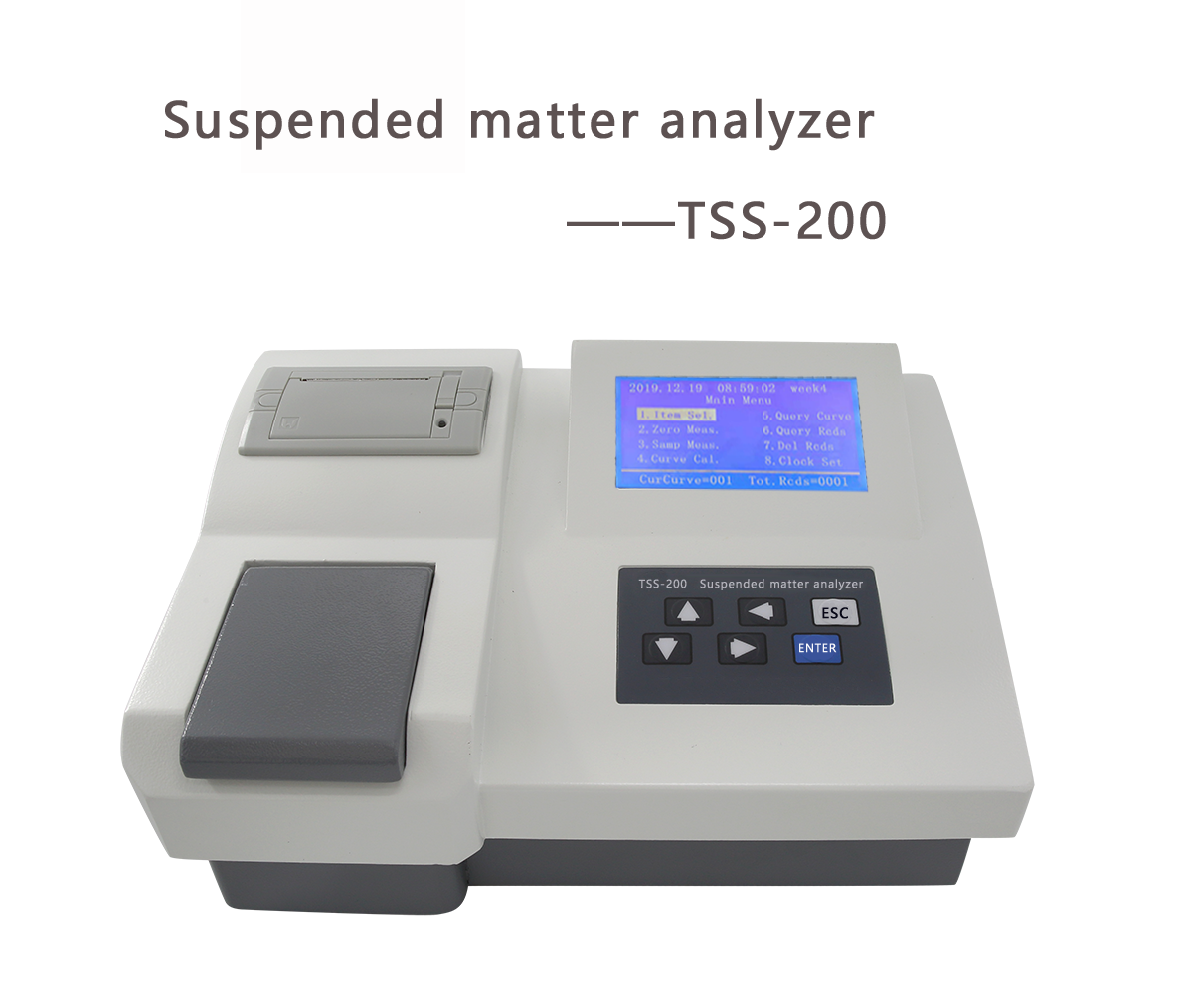 TSS-200 Suspension Analyzer
Printable
With USB interface
Data can be uploaded to the computer
Technical indicators

【Host】
Measuring range:
0~1000 mg/L
Indication error:
≤ ± 3 % (full scale)
Reproducibility:
≤ ± 2 % (full scale)
Minimum resolution:
0.01
Dimensions:
340 × 250 × 130mm
Weight:
4kg
The instrument can run continuously in the following environments after half an hour of power-on:
Ambient temperature:
5 to 40 ° C
Relative humidity:
≤70%
Power supply:
AC (220 ± 10%) V; 50Hz
Avoid direct illumination of strong light, no significant vibration and strong electromagnetic interference
Instrument features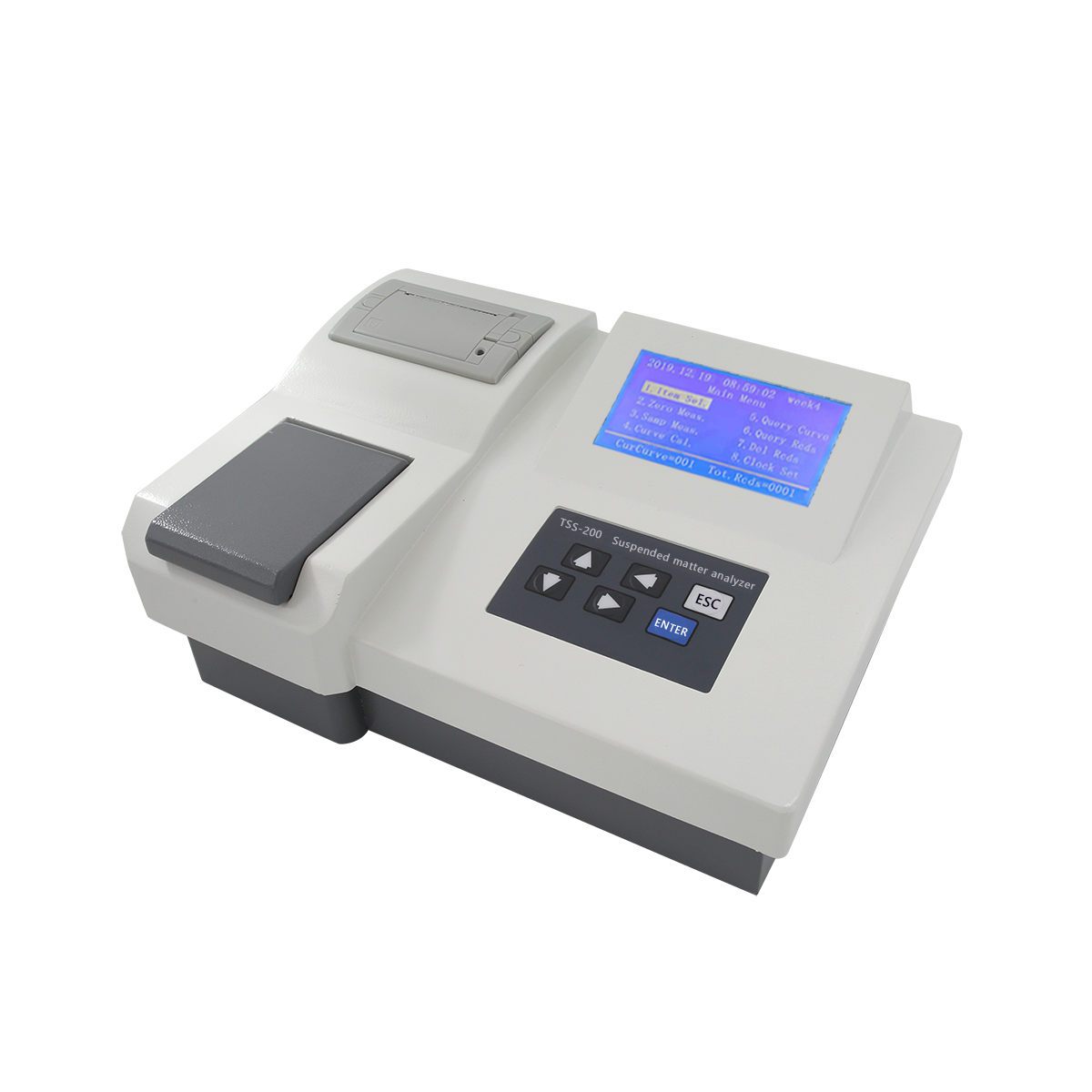 It adopts imported high-performance, long-life (100,000 hours), high-brightness light source, and narrow-band filter system. It has strong optical stability and is not easily interfered by various kinds of light. Therefore, the instrument has high precision and good stability.
Large screen LCD Chinese display, Chinese menu operation, simple and intuitive.
20 standard curves and 400 measured values can be saved, and power is not lost.
The mainframe casing of the suspended matter analyzer adopts post-molding ABS material, which has good corrosion resistance.
High performance, low power 16-bit microcontroller system with excellent performance.
Print function with USB interface upload function