Product Details
Custom Matching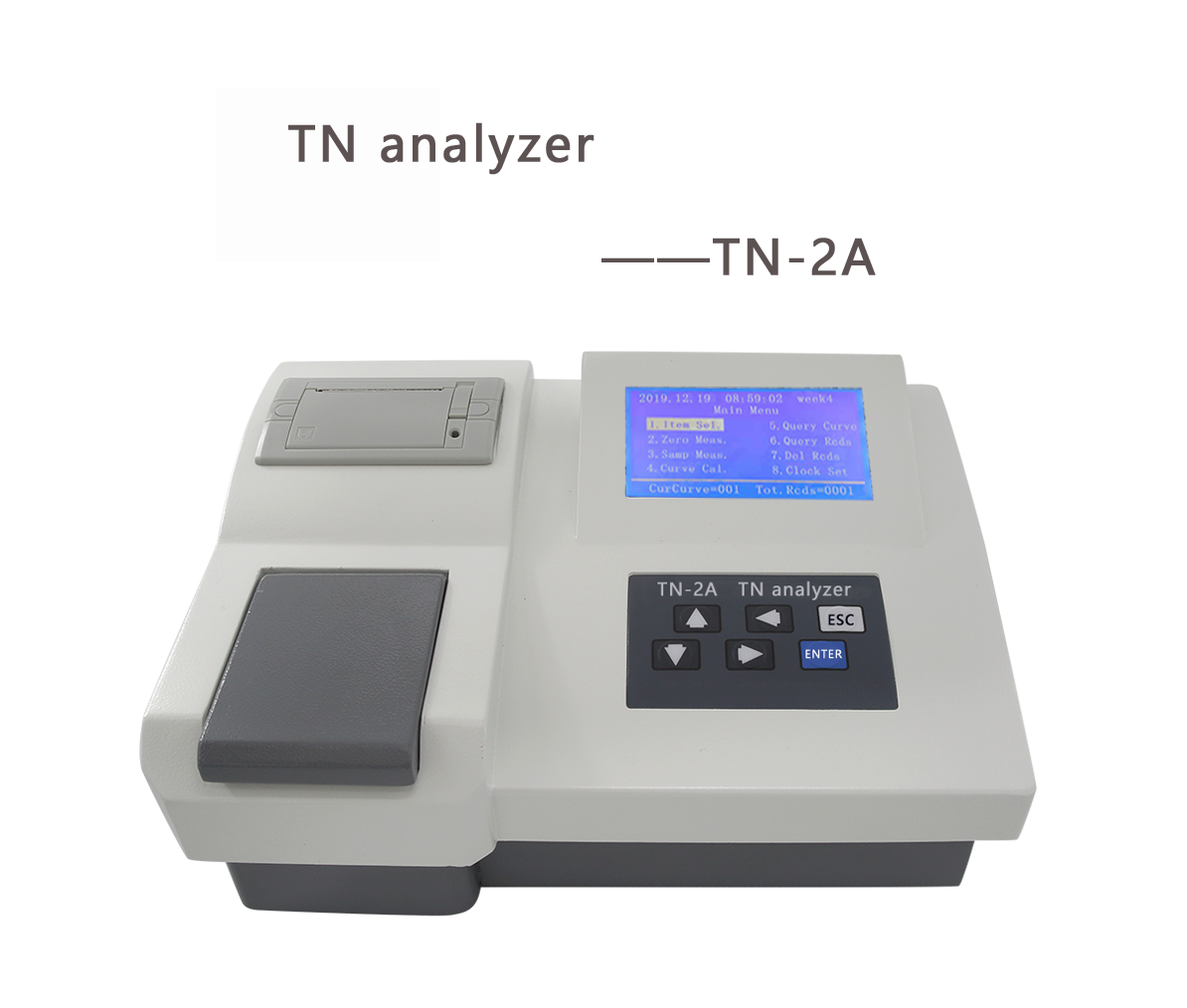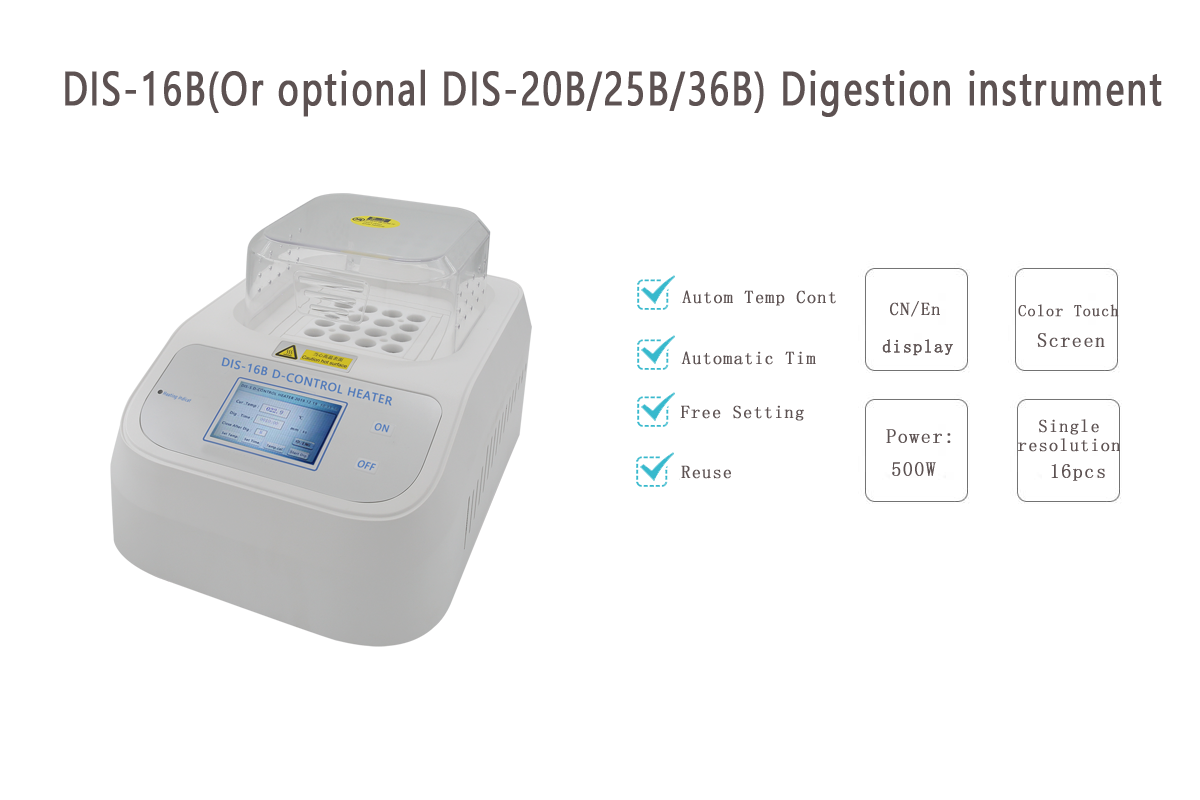 Product Description
The instrument has the characteristics of high measurement accuracy, wide range and simple operation. It is widely used for the measurements of total nitrogen in surface water, groundwater, industrial wastewater and domestic sewage.
Technical Parameter

【host】
measuring range:
0 ~ 100mg / L
indication error:
≤ ± 5%
repeatability:
≤ ± 3%
temperature control system:
room temperature ~ 180 ° C can be set, the total nitrogen digestion temperature is 125 ° C
digestion time:
30 minutes
optical stability:
the absorbance drift within 20min is less than 0.002A
Dimensions:
Main unit: 340mm×250mm×130mm Digestion instrument: 355mm×260mm×135mm
weight:
host 4kg, digestion instrument 5.5kg
Features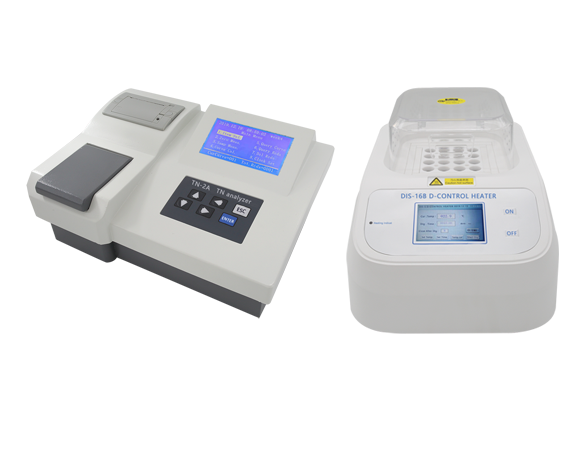 1. With high performance, long life (100000 hours), high brightness light source imported from the United States, equipped with high stability optical system, with good accuracy and repeatability.
2. The digester adopts a 3.5-inch color touch screen with a resolution of 320x240, which is displayed in Chinese and English.
3. Simple and time-saving operation. The digestion colorimetry does not need to be changed.
4. With multi-point error free calibration, the zero error measurement of the set point is realized, which completely eliminates the error caused by the nonlinearity of the common digester in the market.
5. The digester has the function of timing reminder, which can automatically shutdown after digestion, and the instrument has the function of secondary protection. When the temperature of digester exceeds 200 ℃, the instrument will cut off the power supply by itself to ensure the safety of digestion process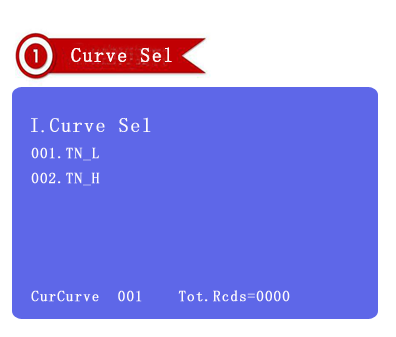 6. It can store 10 working curves and 999 historical records, and data will not lose even when power is cut off.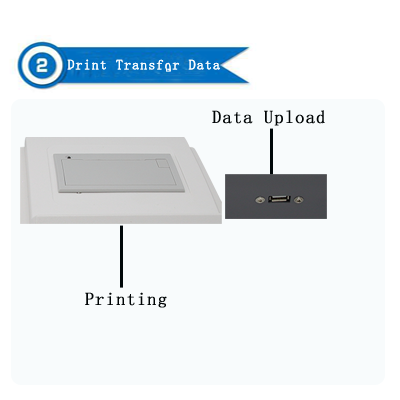 7. With USB interface, data can be transferred to computer.
8. With printing function: you can print the measurement results immediately, or query and print records in the future.
Packing List
Name
Quantity
Name
Quantity
Host 1
1 digestion instrument
10 Digestion Tubes
10 colorimetric tubes
1 tube rack
1 set of total nitrogen reagent
1 digestion shield
USB line 1
1 data collection disc
1 operation manual
1 product certificate
1 warranty card