Product Details
Custom Matching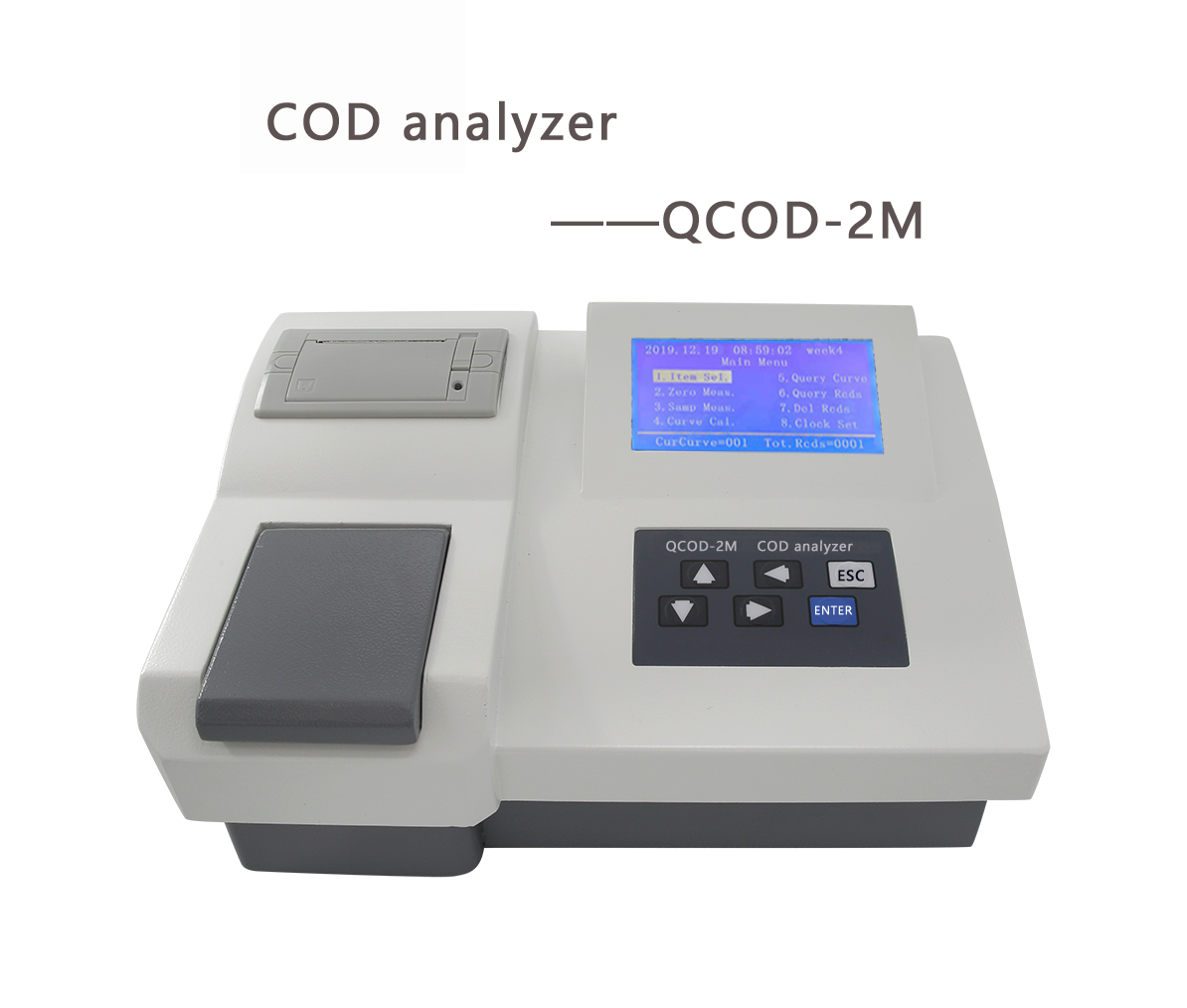 Product Description
The instrument first digests the sample with sealed catalyst, and then measure them by colorimetric method. The instrument adopts advanced cold light source, narrow-band interference technology and microcomputer automatic data processing to directly display the COD (mg / L) value of the sample. The instrument is widely used in drinking water, groundwater, surface water, municipal sewage, industrial sewage, environmental monitoring, colleges and universities, scientific research institutions and other fields water measurements.
Technical Indicators
【host】
Measurement range:

5 ~ 2000mg / L

(exceeding the dilution measurement)

Indication error:
≤ ± 5 %
Repeatability:
≤3%
Anti-chlorine interference:
≤2000mg/L
Temperature control system:
It can be set from room temperature to 200 °C, and the digestion temperature is 165 °C.
Temperature control accuracy:
±0.5 °C
Temperature control time:
adjustable from 1 to 9999min
digestion time:
15min
Optical stability:
the instrument absorbance value drifts less than 0.002A within 20min
Batch volume:
16 water samples
Dimensions:
COD measuring instrument 340mm × 250mm × 130mm;Digestion instrument (DIS-16B type) 355mm × 260mm × 135mm
Weight:
Host 4kg digestion instrument 5.5kg
Power consumption:
<500W
Normal use conditions:
Ambient temperature:
5 to 40 ° C
Relative humidity:
≤ 85%
Power supply:
AC (220 ± 22) V; (50 ± 0.5) Hz
No significant vibration and electromagnetic interference, avoid direct sunlight.
Instrument Features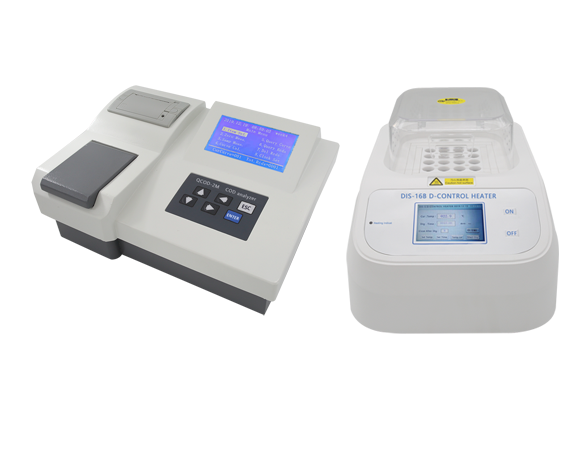 1. The analyzer is separated from the digester, which does not affect the stability of the optical system.
2. The analuzer is a cold light source, narrow-band interference optical system, with good optical stability.
3. The digester adopts a 3.5-inch color touch screen with a resolution of 320x240, which is displayed in Chinese and English. Simple and time-saving operation. The digestion colorimetry does not need to be changed.
4. With multi-point error free calibration, the zero error measurement of the set point is realized, which completely eliminates the error caused by the nonlinearity of the common digester in the market.
5. The digester has the function of timing reminder, which can automatically shutdown after digestion, and the instrument has the function of secondary protection. When the temperature of the digester exceeds 200 ℃, the instrument will cut off the power supply by itself to ensure the safety of the digestion process.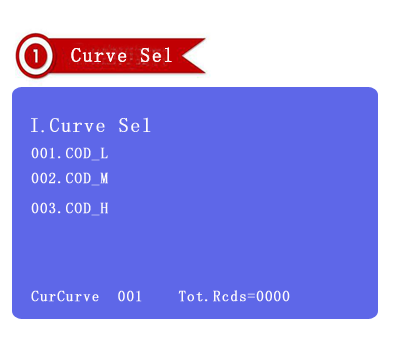 6. It can save 100 standard curves and 10000 measurements respectively, data will not lose even when power is cut off.
7. LCD large screen LCD display, convenient and intuitive operation.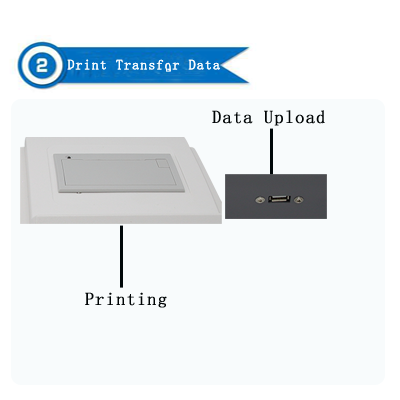 9. Printing function: the test record can be printed immediately or the query record can be printed.
10. With USB interface, can be connected to computer.
Packing List
Name
Quantity
Name
Quantity
Host 1
1 digestion instrument
1 tube rack
Cod reagent 1 set
10 digestion colorimetric tubes
1 digestion shield
USB line 1
Data collection installation CD 1
2 power cables
1 operation manual
1 product certificate
1 warranty card